In order to fulfill prophecy literally…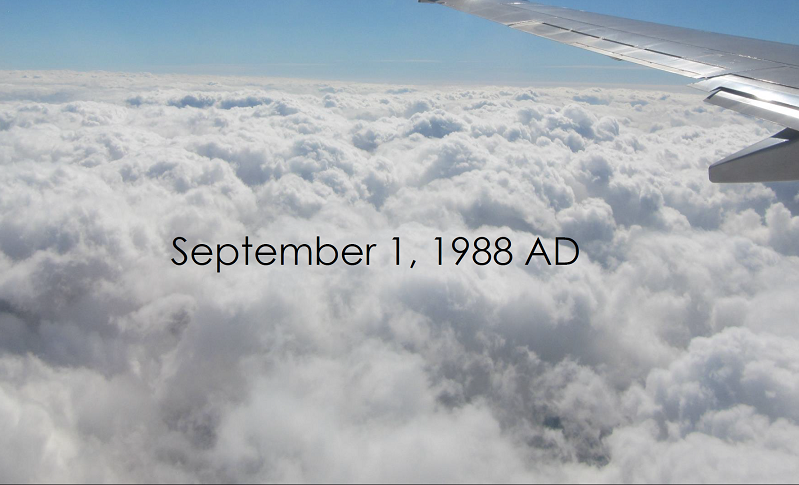 First off, we must remember that nothing happens outside the scope or the sovereignty of God. The Father Himself has given a charter to man way back in the beginning itself for all science and technology (Gen1:28). But man lost this dominion with the Fall. Enter Christ and this dominion is being reestablished. So we mustn't see this aeroplane as something sans God. Materialism aka consumerism had perverted what was intended to be good. Goodness–from which came "goods"–figures both in the fruit of the light (Eph5:9) as well as the fruit of the spirit (Gal5:22). Even repentance, a foundation in Christianity, is turning from bad to good (HT: Nicky Gumbel). So goods & services are a part and parcel of who we are in Christ Jesus, the Son of God. The Wright Brothers invention of the aeroplane in 1903 was perfectly timed to coincide with the coming of the Son of Man literally on the clouds in 1988!
And in order to fulfill prophecy spiritually…
Prophets of old saw in their visions things of today. The things, we of today take for granted.
Through this media, I am neither coming to you nor you to me, PHYSICALLY speaking. The flesh counts for nothing (Jn6:63). We could be sitting next to each other in a crowded bus/train/plane/building but our minds/spirits could be miles apart in thinking. Communion is possible, only in the spirit. The concept of a physical fleshly rapture, is a Hollywood's take on it. It is the lie of 2Thess2:11-12NJKV (And for this reason God will send them strong delusion, that they should believe the lie, that they all may be condemned who did not believe the truth but had pleasure in unrighteousness.). It is unrighteous to expect God to give us a spectacular physical rapture. Only evil people seek after signs (Matt16:4a). "Now I say this, brethren, that flesh and blood cannot inherit the kingdom of God, nor does the perishable inherit the imperishable" (1 Cor 15:50 NASB). But consider an eCommunion such as Skyfeast.org or our recent Agape Kingdom Cloud. Millions could gather together there and feast on the "Bread of Life" on flextime basis.
So we are SPIRITUALLY/WORDILY (Jn6:63) meeting in this intermediate zone. And what is that zone, if not the place where the satellites are located, namely, the clouds or the new heavens!
And this was what the prophets of old saw: The Son of Man coming on such a cloud and visible like lightening from east to west, fulfilling Matt24:27.
Since spiritual is synonymous with being wordy (Jn6:63), the Lord can use online means to execute the rapture. In other words, spiritual rapture is synonymous with online rapture. So we at AgapeJustsm have gone right ahead and shipping a limited edition of 144,000 Agape TiE® Online Rapture kits to rapture those from ground up to Agape Kingdom Cloud. Those more mature can avail Agape TiE® Person™.
Surely this is the onset of the gradual phasing out of 24×1 church age and the grace period! In with the age of the Bride 24×7, and in with Agape Justice!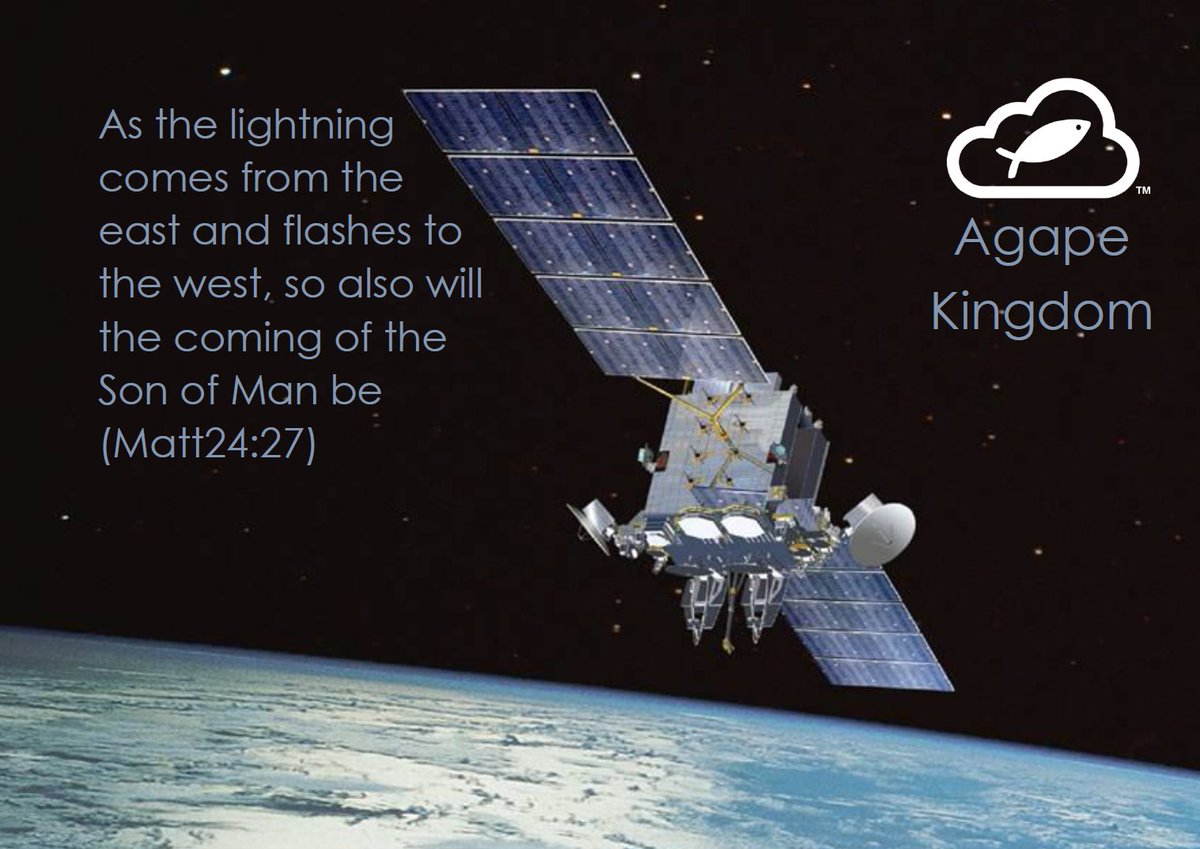 Related